Auto Repair in Huntley, IL
​Does your vehicle need repair?
We'll have you back on the road fast!
Visit our full-service auto repair shop in Huntley, IL for all your auto repair and service needs
Looking for the Best Huntley Area Auto Repair?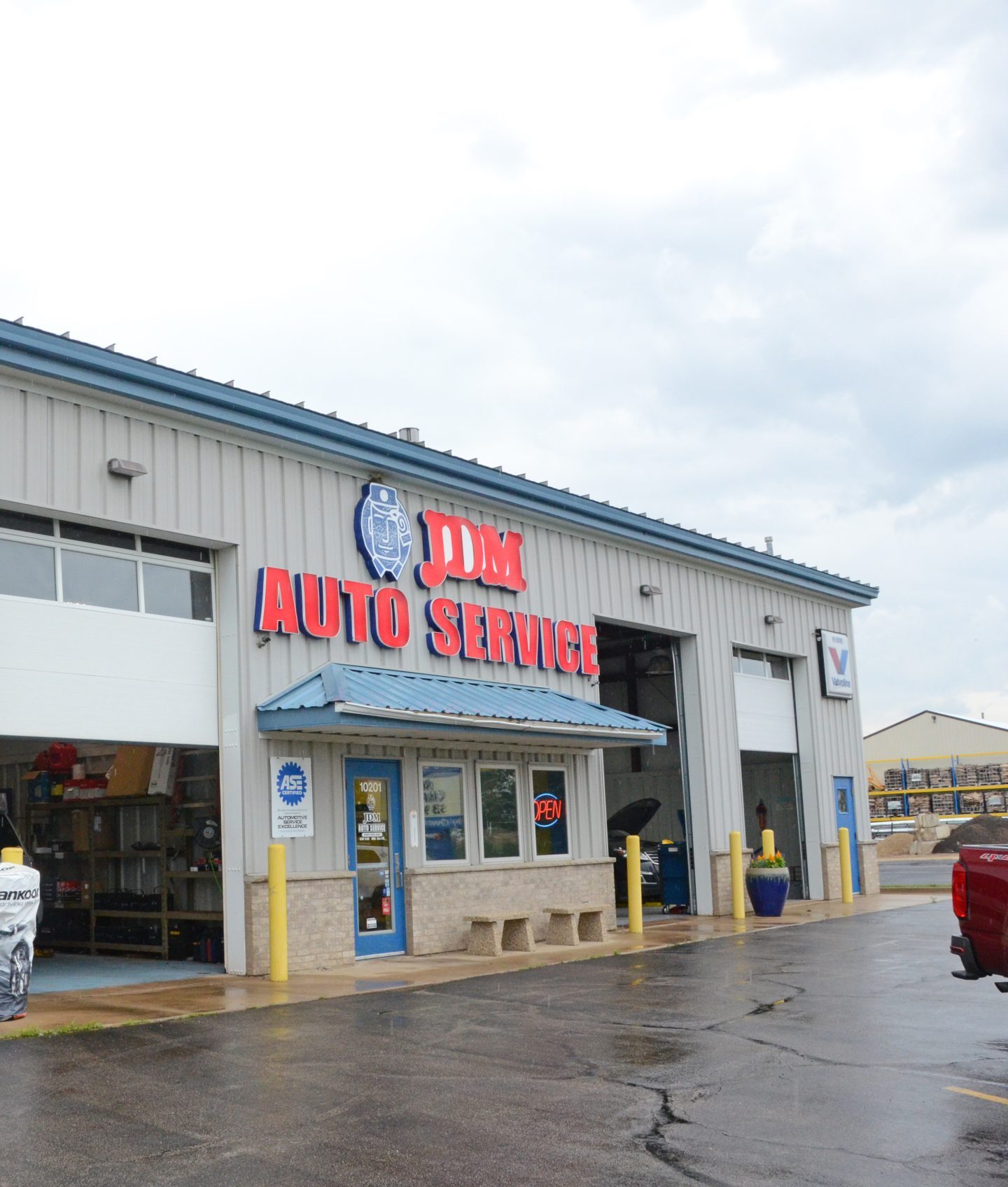 You don't have to look far and wide for a reliable auto repair shop serving Huntley and the surrounding communities.
Welcome to JDM Auto Service. We have everything you need to keep your car, truck, or SUV in like-new condition – and our quality repairs are backed up with over 30 years experience.
We offer:
Auto repair services
Oil change services
Vehicle maintenance services
Vehicle engine repair services
Vehicle diagnostic services
Whether you need a detailed diagnostic test or a simple oil change, you can trust our experienced auto repair crew to get the job done right.
We're committed to providing a stress-free experience to both new and returning customers. Our conveniently located Huntley auto repair shop only uses parts from reputable brands to ensure that your vehicle is always ready to drive.
Call or text us today at 847-495-7992 or use our convenient online form to schedule your appointment.
Here's what our clients say
JDM has always done a good job on my car repairs - I have gone to JDM for 10 years and have always received good service there.
Armando Gonzalez
April 4, 2023
I've been taking all of our vehicles to JDM for several years, and have always been highly satisfied. They are always honest, trustworthy with reasonable rates. I highly recommend JDM for all your maintenance and repair needs.
Julie Bernard
March 14, 2023
JDM Automotive is my go to for oil change and tire rotations. It's easy and quick to stop in and have my car serviced. The employees are all nice and happy to answer my questions.
Diane Schoenrock
March 13, 2023
Always take my cars to JDM. Never disappointed with their service.
John Price
February 27, 2023
Used JDM for engine replacement on my Hyundai. Work was done well before the estimated time. The are always quick, honest and friendly with us.
Jack Wirth
February 6, 2023
Honest and helpful.
Anindya Banerjee
January 26, 2023
I moved to Huntley about 6 years back and tried a number of auto services place, but for the last 3-4 years JDM has become my default go to place for any auto servicing needs. The crew is exceptionally professional and cordial at the same time. You get the feeling that their suggestions are aimed towards the customers. I trust them ... completely - and although I am writing this testimonial online now, I have recommended them to many of my friends offline in the past.
Cynthia Price
January 19, 2023
We brought my husband's 2016 Hyundai Santa Fe, into JDM. We purchased it in 2018. They called us and said the engine was a goner. I had just bought myself a 2020. I'm thinking to myself. I cannot afford another car payment. They said the good news is… I'm pretty sure it's still under warranty from the dealership. I know thats bad on us. we didn't know🤪 They could've got close to $8000 from us to get it fixed. And I would've paid for the fix. And had credit card debt. I was not about or could afford two monthly car payments. I HIGHLY recommend JDM auto. Thanks for the honesty To all at JDM Cindy and John
Joe Novotny
December 13, 2022
I have used JDM for years a have never had an unpleasant experience. Prices, service and a full explanation of time and cost required. are exceptional.
Kenneth Kalscheur
December 13, 2022
JDM is always very responsive in properly maintaining my vehicle. I have confidence in their advice of what is needed for my car.
360° Virtual Tour of JDM Auto Service
Schedule your
Auto Repair Service

today!